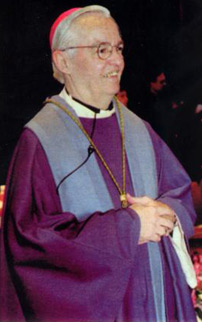 $1,000 Scholarships for Women in Graduate Theological Study
As part of WOC's commitment to creating an inclusive Catholic Church, we have created a permanent scholarship fund. Every year, we award one-two $1,000 scholarships to female WOC members who are furthering their theological education.
Women in seminary and diocesan certificate programs are encouraged to apply!
For women who are:
Members of the Women's Ordination Conference*

Enrolled or accepted in a graduate theological program of study or diocesan certificate program and preparing for Catholic ministry
Candidates must provide:
A letter of recommendation from a mentor who can testify to the candidate's commitment to WOC's goals**

Personal statement of how her future ministry supports WOC's mission

Resume or Curriculum Vita

Proof of enrollment
Scholarship funds must be applied to educational expenses. Recipients are required to submit a report at the end of the grant period explaining how the award impacted her study and growth.
Application timeline to be announced shortly
For more information, contact WOC
You can submit your application materials online or through land mail.
Send to:
Scholarship Committee
Women's Ordination Conference
PO Box 15057 Washington, DC 20003
E-mail to:
WOC Scholarship Committee, email here
__________________________________________________
Note: Women who are currently, or have been within the last three years, employed by WOC are not eligible to participate.
* Application for WOC membership can be submitted with scholarship materials.
**Candidates related to a WOC Board Member cannot have that Board member write a letter of recommendation, nor will that member be part of the decision-making process in any way.
Past Winners
2007
Rebecca Chabot, Weston Jesuit School of Theology
Mahri Leonard-Fleckman, Union Theological Seminary
2006
Michelle Chava-Redonnet, Colgate Rochester Crozer Divinity School
2005
Wendy Arce, Claremont School of Theology
Rosemary Ananis, Bangor Theological Seminary
2004
Rachel Bundang, Union Theological Seminary
Jill Kress
Jane Casperson, St. Mary's University of Minnesota
2003
Barbara Bodengraven, Weston Jesuit School of Theology
Corene Besetzny, United Theological Seminary
Janice Sevre-Duszynska, Lexington Theological Seminary
2002 (None given)
2001
Kimberly Graw, Loyola University
Christine Mabonzo, Claremont Graduate University
2000
Claire Anderson, St. Francis Seminary
Kate Collins, Washington Theological Union
Claressia Harris, Marygrove College
Kerry Danner-McDonald, Washington Theological Union