Katie Breslin, Board Member
I graduated with honors at Trinity Washington University in Washington, DC, with a B.A. in political science. I have dedicated my life to advocating for progressive candidates and causes, specializing in field, outreach, and fundraising. Currently, I work at a faith-based organization in young adult outreach. Previously, I worked at Catholics for Choice, where I found my calling to advocate for equality in the Catholic Church. In my free time, I serve on the board of the Women's Information Network, DC's premier professional, political, and social network dedicated to empowering young, pro-choice, Democratic women.
I live in Washington, DC, with my boyfriend, David, and my cat Lucy. You can follow me on Twitter at @katiebreslin. I'm honored to serve on the Women's Ordination Conference Board, to continue the work of those before us in the fight for equality in the Catholic Church.
Kelly Doss, Treasurer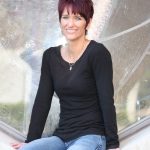 As someone who longs for an inclusive, just, and accountable Roman Catholic Church, I am truly honored to be a WOC board member. Residing in St. Cloud, MN, I am a member of a woman priest community called Mary Magdalene, First Apostle, and belong to Christ Church Newman Center. I hold B.A. degrees in political science and psychology, along with a master's in politics. I am the executive director of a nonprofit that serves people with disabilities, serve as the current president of PFLAG Central Minnesota, and I am also the founder of a nonprofit that develops confidence and leadership skills in young girls. I believe the progressive activism that WOC promotes will generate the reforms needed in the Catholic Church, and I look forward to working with WOC members to create a faith community where all are welcome!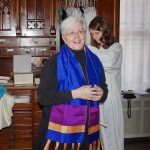 Marion Flynn, Secretary
I studied theology in the '70's – and was certain there would be a path to the priesthood, having been called at a very early age. I worked as a banker and fundraiser, am active in my parish, and am honored, beyond words, to serve the cause of women's ordination. I live in the Chicago area, but was born in Massachusetts. I hold a BA from Newton College of the Sacred Heart, and an MBA from the Kellogg Graduate School of Management at Northwestern University.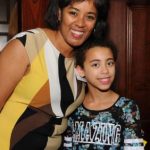 Tracy Garrison-Feinberg, Board Member
I am excited and thrilled to be serving on the WOC board and I join with WOC members in promoting our mission to advocate and pray for the ordination of women into an inclusive and accountable Roman Catholic Church. Together we will continue to agitate and irritate for the change that will make our Church the welcoming place it can be.
Beth Longo, Board Member
Hi, my name is Beth Longo.  I will soon be retired after 22 years of service as a Judge of Family Court here in WV.  I graduated from North Texas University in 1974 with a degree in Social Services, from West Virginia University Law School in 1987 with a J.D., and from Duquesne University in 2011 with a Masters Degree in Pastoral Ministry.
I have always been a feminist. At age 12, I considered entering the priesthood.  After all, the other professions were opening to women at the time, so in my innocence, I assumed priesthood would also.  However, I soon discovered boys and decided celibacy was not my calling.  My years as a judicial officer and the on-going training that requires, has confirmed my feminist bent.  Judges are taught that fairness, equality, equal treatment and the opportunity to be heard are essential civil rights.  There are also certain canons of ethics to which judges are required to abide.  One is that a judge is prohibited from belonging to any organization that discriminates.  Religious organizations are an exception.  However, I have come to the realization that if an action is unethical, it is also sinful.  By that logic, to belong to a Church that discriminates is a sin, unless I am working to change that policy.
I live in West Virginia with my husband of 32 years.  I have a son and a daughter, two daughters-in-law and two grandchildren, all of whom live on the West Coast.
Jennifer O'Malley, Board Member 
I studied pastoral theology at Loyola University of Chicago and also have a Masters of Special Education.  I am a lesbian feminist who has advocated for the voice of women, the LGBTQ community and the poor in our Church and  world.  In 2012 I was ordained as a Roman Catholic Womenpriest in Los Angeles.  My ministry includes serving a eucharistic community in Long Beach, CA and work with our local Call to Action Chapter and Catholic Worker Community.  I spend my weekdays working as a Special Education Director for a local school district.  I am honored to be on the WOC Board and am looking forward to continuing my work to promote gender justice in the church in this capacity!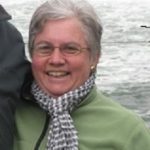 Sheila Peiffer, President
I worked for over 20 years as a Director of Religious Education and Campus Minister and hold an M.A. in Theology.  An active Catholic reformer for the past fourteen years, I've held many positions in Voice of the Faithful, American Catholic Council and facilitated the Catholic Organizations for Renewal (COR).  Currently, I am the Coordinator of Social Justice Organizing, Engagement and Advocacy for the New York Annual Conference of the United Methodist Church.  While I have long advocated for women to be priests, I recently reached a new level of commitment to this cause because of the enormous global justice ramifications of the Church denying women full equality.  The WOW2015 Conference, engaging women from around the world, highlighted the importance of this mission.  Serving on WOC's Board of Directors is an exciting privilege!
Bob Shine, Vice President
Women were the last to remain at the Cross and the first to proclaim the Risen Christ, the living waters sustaining our church ever since. My faith journey has been nourished foremost by women beginning with my mother and some loving mentors at my childhood parish. I witness today the exclusion and violence that my partner, loved ones, and gifted colleagues in ministry experience because their gender identity is not Magisterially-approved like my cisgender male self. The apartheid wounding our pilgrim church is not the Gospel, and it cannot last. I'm grateful to be invited into WOC's work and the cause of gender justice as a privileged companion. Elsewhere, I work with New Ways Ministry to advance LGBT justice in the church. I've studied theology at The Catholic University of America and the Boston College School of Theology and Ministry, where I'm presently completing a masters. I tweet @bobshine89.