FOR IMMEDIATE RELEASE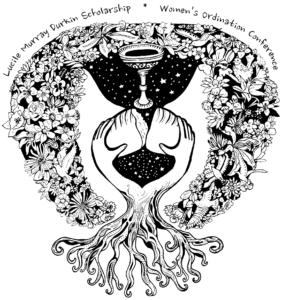 The Women's Ordination Conference (WOC), with the financial support of Sheila Durkin Dierks and her family, is pleased to announce Lisa Cathelyn, Sarah Holst, and Elaina Jo Polovick were selected to receive the Lucile Murray Durkin Scholarship for Women Discerning Priestly Ordination from the Women's Ordination Conference for the 2017-18 academic year. 
"We know that it is tremendously important that women, knowing a beckoning to sacramental service, have a pathway of encouragement and hope," said Sheila Durkin Dierks. "We believe that the Lucile Murray Durkin Scholarship is a signal for young women their right to answer their calls, and become well educated to do so."
Each awardee will receive a renewable gift of $1,000 to support her academic and spiritual path toward ordained priesthood.
"Men called to priestly ordination in the Roman Catholic Church often have an abundance of financial resources and institutional support available to them. Women hit the stained-glass ceiling to even financially support their theological studies. This scholarship offers the support the Roman Catholic Church does not have the courage to give," said WOC Co-Director Erin Saiz Hanna.
"The ministries and passion of these women are a testament to the strength and courage of Catholic women everywhere who dare to follow their call," said Kate McElwee, WOC Co-Director. "We are proud to walk with these women and in our small yet radical way, empower their Holy work."
For full biographies on each of our scholarship recipients, click here.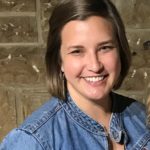 Lisa Cathelyn is a Master of Divinity student at the Jesuit School of Theology in Berkeley, California.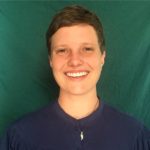 Sarah Holst started her seminary education at United Theological Seminary of the Twin Cities in 2015. She is working on a Masters in Divinity with concentrations of Theology and the Arts and Social Transformation.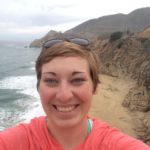 Elaina Jo Polovick is a graduate at the Jesuit School of Theology, where her call to ordained ministry has led her to pursue a Masters of Divinity degree.
Congratulations again to all of the scholarship recipients! 
To help financially support and expand the Lucile Murray Durkin Scholarship for Women Discerning Priestly Ordination for the 2018-2019 academic year, please consider making a tax-deductible gift online here or mailing a check to WOC – LMD Fund PO BOX 15057 Washington, DC 20003.